The Easy Elegance of Paris, the Eclectic Style of San Francisco in One Magical Inn.
View All Specials >
Current Specials
Heading our way around Independence Day? The Bay Area celebrates the 4th with dozens of free fireworks displays, concerts and all-around family fun, including the city's own fireworks spectacular right off Pier 39.

Take it all in and take 15% off your upcoming stay, July 4 - 10, 2016, when you book direct.

Book Now
Archive >
Staff Picks
Alcatraz After Dark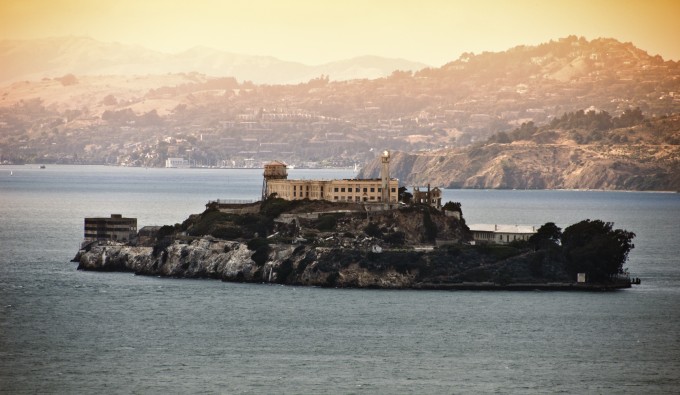 Everyone is familiar with the famous Alcatraz Prison that housed such infamous criminals as Al Capone, George "Machine Gun" Kelly, and Robert Stroud, the bird man of Alcatraz. But did you know that you can tour the island and prison at night? Located just 9 miles from the Alpine Inn & Suites, the Alcatraz night tour offers a unique view of the popular destination.
If you plan to partake in this experience, I would recommend getting tickets in advance since these tours tend to sell out weeks in advance. Adult tickets cost between $47- $52. The night tour begins with a ten minute ferry ride across the San Francisco Bay. The ride is always breathtaking, but it is even more remarkable at night. Just imagine seeing the sunset while gazing at the Golden Gate Bridge. The night tour also includes a keepsake souvenir brochure as well as special programs and promotions. While the day tours are often crowded, the night tours have the added benefit of being limited to only a few hundred visitors. When you reach the island, you have a variety of exhibits, tours, and presentations to explore. In addition to the prison tour, be sure to take a stroll along the Agave Trail. This trail weaves through a bird sanctuary and also contains plenty of beautiful flowers and plants. While walking the trail, you will also get some incredible views of the Golden Gate Bridge as well as San Francisco.
Be sure to wear your walking shoes and dress in layers as the temperature tends to fluctuate on the island due to fog. After an exciting evening touring one of America's most famous prisons, head back to the Alpine Inn & Suites to rest up before heading out to explore Daly City's nightlife.
Address: Alcatraz Island, San Francisco. Ferry departs from Pier 33.