The Easy Elegance of Paris, the Eclectic Style of San Francisco in One Magical Inn.
View All Specials >
Current Specials
May lays claim to some of the country's quirkiest holidays. From National Oyster Day to Wildflower Week to Date Your Mate Month (not to mention more mainstream holidays like Cinco de Mayo and Mother's Day), there's always a reason to celebrate at Alpine Inn & Suites. Book a one-night stay and take 15% off your second night. Simply use rate code "SALUTE" when you book a stay between May 3 - 20 and 24 - 28.

Book Now
Archive >
Staff Picks
Saddle Up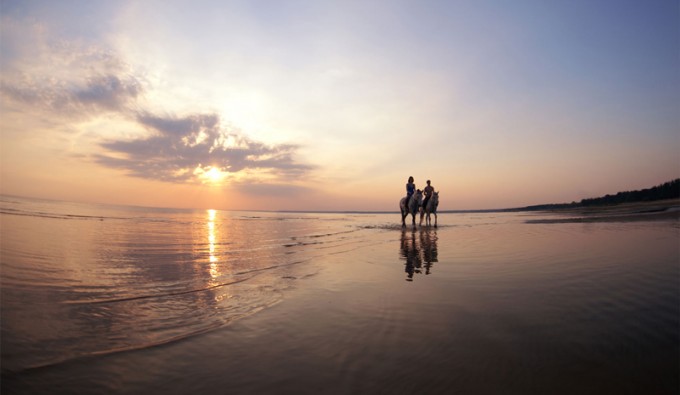 We've all seen that scene in a romantic movie, the horseback ride across the beach, the bright sun sparkling off the tops of the rolling waves as the horse moves majestically across the white sand. Well this memorable scene doesn't have to live only in films and fantasy. During your stay at Alpine Inn and Suites, you can head to the Mar Vista Stables and live it out yourself! Less than twenty minute from our San Francisco area hotel, you can make a reservation for a guided tour down San Francisco's beautiful Ocean Beach. Keep an eye for coastal wildlife, such as seals and sea birds, and eyes on the ocean for a chance to spot a grey or pilot whale. Whether you're a beginning rider or an old pro, the experienced team at Mar Vista Stables is ready to transport you to that romantic shoreline found (mostly) only in the movies.
Address: 2152 Skyline Blvd, Daly City