The Easy Elegance of Paris, the Eclectic Style of San Francisco in One Magical Inn.
Learn more >
Endless Xtras

Complimentary To-Go Breakfast Boxes
Complimentary Parking
Complimentary WiFi
In-Room Keurig Coffee Maker with Starbucks Coffee
Premium Coffee Machine Available in Lobby (24 hours)
View All Specials >
Current Specials
Heading our way this summer? Make it even more fun with our special discount every Sunday in August. Simply book between July 15 – August 28, 2016 using rate code SUNNY and save 20% on your Sunday only stay at Alpine Inn & Suites.

Book Now

Planning your summer travel? Take advantage of our Summer Seasonal discount and receive 14% off per night when you book now for your stay July 11th - August 31st.

*Based on availability. Stay must include a Sunday or Thursday.

Book Now

Enjoy 12% off of the lowest rate ANYWHERE OUT THERE.

Book Here Now!

Book Now
Archive >
Staff Picks
Batter Up!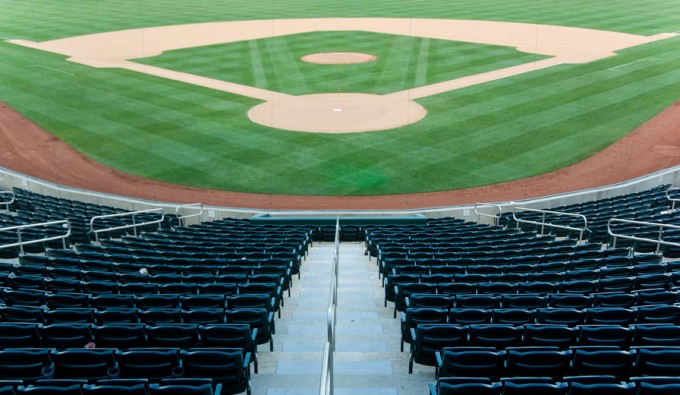 Nothing says summer quite like experiencing the sights and sounds of a Major League Baseball Game. During your stay, why not take in a San Francisco Giants game at the beautiful AT&T Park? The 2008 winner of the "Sports Facility of the Year Award," AT&T Park is less than a 20 minute drive from the Alpine Inn & Suites. If you're lucky, you might even get to see a famous Splash Hit which is when a Giants player hits a home run that lands in McCovey Cove on the fly.

Though prices vary depending on where your seats are located, the average cost for a ticket to a San Francisco Giants game is around $35. The month of July contains quite a few exciting promotions that baseball fans will surely want to consider. Depending on the game you choose to attend, you could walk away with a souvenir Johnny Cueto or Jeff Samardzija T-Shirt, a Buster Posey mug, or even a Bruce Bochy garden gnome. If those unique giveaways do not coincide with your trip, you can always visit one of the club shops in the ballpark to find the perfect souvenir to commemorate your visit to AT&T Park.

While at AT&T ballpark, you will definitely want to try some of the delicious food that the park has to offer. Of course, you will find your traditional baseball offerings like hot dogs, peanuts, and cracker jacks, but AT&T Park has some other unique options as well. You cannot go wrong with a crab sandwich from Crazy Crab'z or a serving of Rich Table's Porcini Doughnuts. Or, explore the park and find a culinary favorite of your own!

After an afternoon or night at the ballpark, make your way back to Alpine Inn & Suites to relax for a bit before an evening out on the town. Since this an even numbered year (the Giants won the World Series in 2010, 2012, and 2014), you may even be at a game for an eventual World Series winning team.

AT&T Park: 24 Willie Mays Plaza, San Francisco, CA 94107